THE RIGHT ETF STARTS WITH THE RIGHT INDEX
Deeper knowledge about how indexes work can drive better portfolio outcomes for wealth advisors
---
ALL OF YOUR CLIENTS
WANT POSITIVE OUTCOMES
But each client has unique objectives—no two investors share the same goals, time horizon, and risk profile. How can you improve outcomes for a wide segment of clients and gain a competitive advantage?
A better understanding of indexes and passive strategies can help.
Indexes are what powers Exchange Traded Funds (ETFs), and all indexes are not created equally.
PASSIVE HAS BECOME MASSIVE
When constructing portfolios, wealth advisors rely on passive strategies both for their ability to accurately capture targeted exposures and for the cost-efficiency. There are many different passive strategies to choose from, but having so much choice for each situation can be confusing.
PASSIVE MARKET SHARE HAS GROWN
LARGELY DUE TO ETFs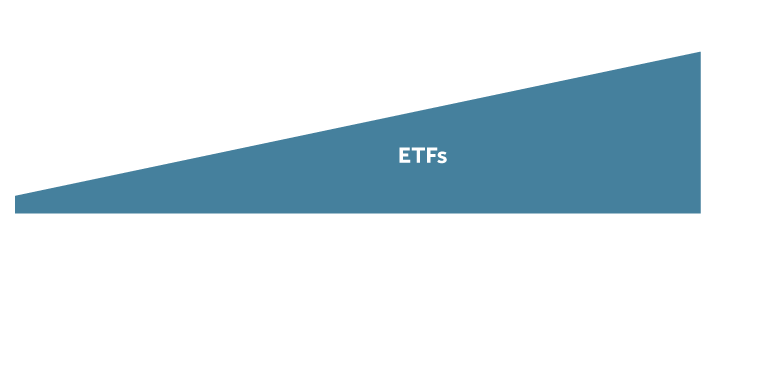 Source: Morningstar.
From Russell Research: "The Growth of Passive Investing," 2017, Exec Summary
---
UNDERSTANDING HOW
INDEXES WORK REVEALS


THE CAPABILITIES OF

ETFs

Helping your clients achieve their goals requires time and research. But that hard work is easier when you understand how indexes work—it helps you make smart portfolio choices. And when you know an ETF is based on a FTSE Russell index, that tells you a lot about how accurately that index represents the selected market, as well as the investability features of the index.